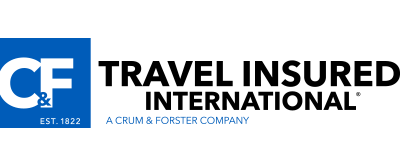 The Smart Choice for Dependable Travel Insurance Coverage
Travel insurance is all we do.
For many of our competitors, travel insurance is just an add-on to their main business. Because travel insurance is our only business, Travel Insured is able to provide superior travel insurance services to each customer.
Cash reimbursement that airlines and cruise companies may not provide.
Most airline rescheduling policies and cruise companies' own insurance policies strictly limit allowable reasons for trip cancellation and offer credit only with a deadline and no cash reimbursement.
Protection for medical events – and from disastrous medical expenses.
Your health insurance may not protect you from the potentially catastrophic expense of medical treatment while you're traveling, especially outside of the U.S., and will likely not coordinate your medical evacuation back home.
Baggage protection that your regular policies may not provide.
Your homeowner's policy may not cover the expenses from baggage loss, delay, theft, and damage.
Ease of claims processing.
We provide the specific checklist and forms you need based on the type of claim, and a single Claims Specialist handles each claim through settlement.
Value-added Travel Assistance services.
Travel Assistance services, such as ID Theft Recovery and Emergency Cash advance, provide you additional security and convenience at no extra cost.
A+ ratings.
We are proud to have earned an A+ rating from the Better Business Bureau and a 5-Star Editor Review from TravelInsuranceReview.net. Additionally, our underwriter maintains an A+ Standard & Poor's Rating.